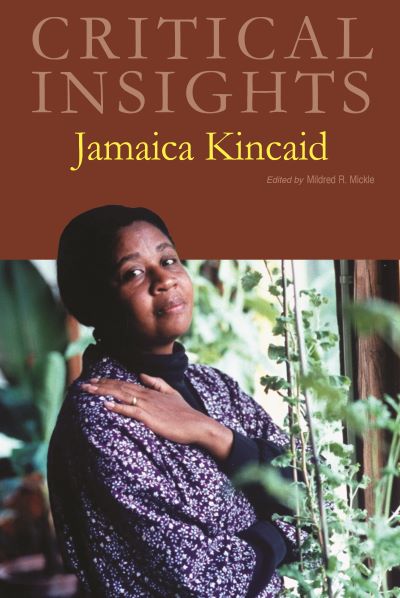 Critical Insights: Jamaica Kincaid
This volume explores the key works of the award-winning Caribbean-American author, Jamaica Kincaid. 
Originally from St. Johns, Antigua, Kincaid emigrated to America to study, and has published a variety 
of Caribbean-centered fiction and non-fiction. She explores a number of themes in her work, including 
colonialism, gender, sexuality, mother-daughter relationships, and racism. Kincaid's works include 
See Now Then
 (2013), 
Mr. Potter
 (2002),
 

The Autobiography of My Mother
 (1996), and 
Lucy
 (1990).