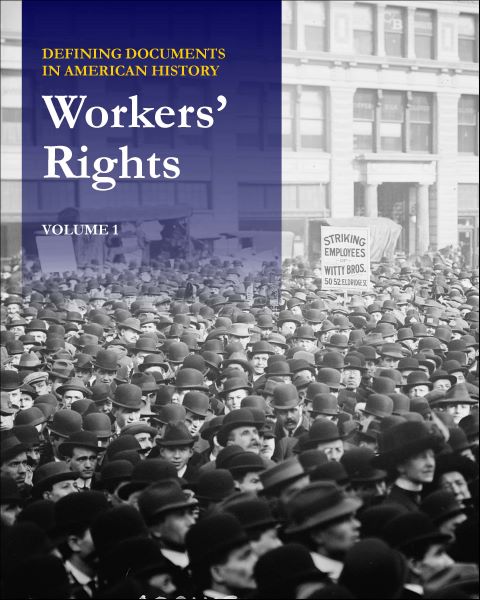 Defining Documents in American History: Workers' Rights
Workers are the backbone of the American economy, as in all nations, but their rights regarding wages, working hours, working conditions, and more, have not always been guaranteed. These rights evolved over time, with the advent of organized labor, and large-scale factors such as world wars and the effects of the Great Depression.
These volumes explore the development of workers' rights in the United States from the country's founding to present. Documents examined include charters, constitutions, legislative debates, political speeches, historical accounts, court cases, disputes between unions and governments, and more.